Sales Training Modules A-Z
Are you looking for specific sales essential skills to really target your sales training and rev up your sales team even further? All of our sales training courses – from sales development and leadership to account management – are designed to cover the sales skills that every rep needs. But we don't believe in a one-size-fits-all approach. We know that every organisation is unique. So, no matter which training package you book, we are always happy to add extra modules to fine hone the detail and tailor the course specifically around you.
Click on any of the sales training modules below to find out more about the detail. To talk about tailoring your own courses with the addition of laser targeted modules specific to your team, call us or get in touch with us at info@flumetraining.com
Speak to the experts. Contact us today.
Let us share our ideas and show you how to drive lasting behavioural change with Flume Sales Training Courses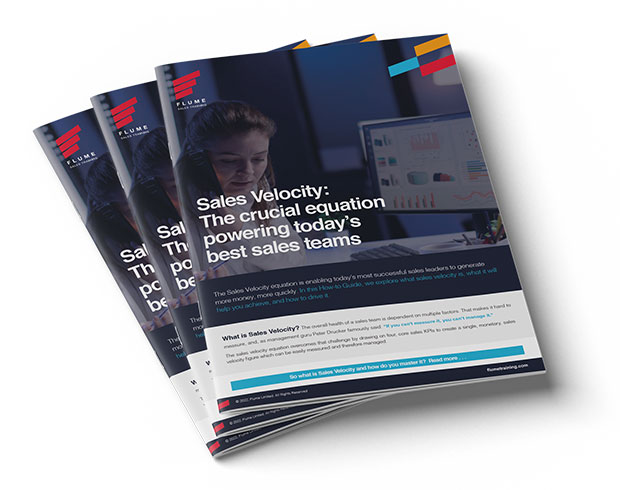 The crucial equation powering today's best sales teams
The Sales Velocity equation is enabling today's most successful sales leaders to generate more money, more quickly. In this How-to Guide, we explore what sales velocity is, what it will help you achieve, and how to drive it.