SDR Star Training Course: Level 1
Fuelling the funnel and getting buyers to say 'yes'. A game-changing course that changes thinking and shifts the focus of your sales approach from day one. Learn the techniques used by the top performing SDRs to create more opportunities, higher order values, increased win rates and shorter sales cycles
Speak to the experts. Book a call today.
Book a free, no-obligation 30-minute call so we can share our ideas and show you how to drive lasting behavioural change with Flume Sales Training Courses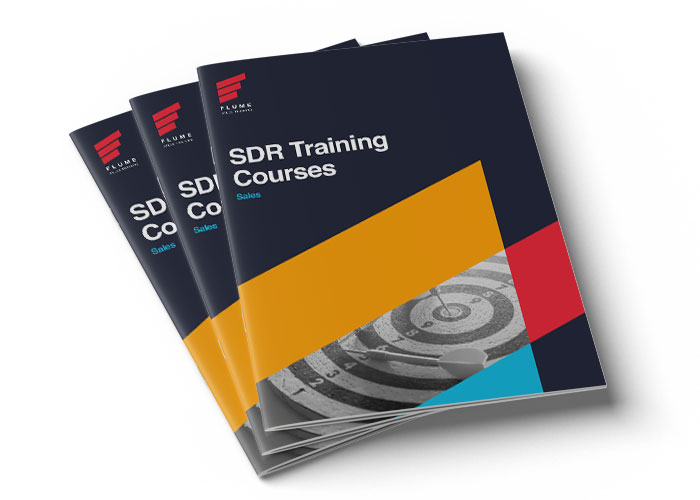 Download the SDR Training courses brochure
SDR Training Courses built for Sales Development Reps (SDRs) and Outreach Teams, responsible for sourcing and developing initial leads into sales opportunities.
To find out more about all the programmes we can offer, download our SDR training programmes brochure.
We interviewed our client Kunal Pandya to explore what challenges he faced and how we worked together to achieve some amazing, measurable results. This full case study goes into more detail on Sales Velocity and the solutions that were put into place that saw a 87% increase YOY.
CHALLENGE
"Already passionate about Sales Velocity & using data to drive strategy and investment, Kunal wanted to transform the sales enablement function into a strategic business driver. With aggressive growth plans, UserZoom's first priority was to increase the number of sales opportunities within the business, but throwing more people at the problem was only part of the answer."