SDR Legend Training Course
SDR Legend Training Course
Adding to your SDR Star toolkit, SDR Legend helps your team take even greater control of the sales process and drive their sales to the next level
Speak to the experts. Book a call today.
Book a free, no-obligation 30-minute call so we can share our ideas and show you how to drive lasting behavioural change with Flume Sales Training Courses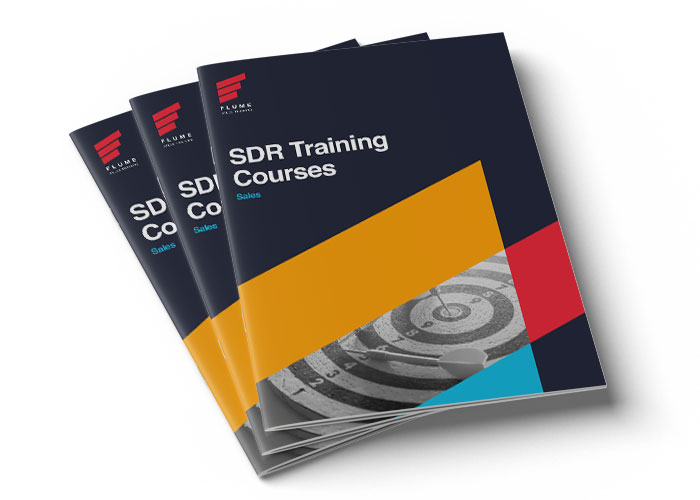 Download the SDR Training courses brochure
SDR Training Courses built for Sales Development Reps (SDRs) and Outreach Teams, responsible for sourcing and developing initial leads into sales opportunities.
To find out more about all the programmes we can offer, download our SDR training programmes brochure.
CHALLENGE
"Clarion recently took the steps to turbocharge and refresh its marketing approach, focusing on customer centricity to drive new customers to our shows using digital technology. We needed a unified sales approach across the company so our sales people could understand what their customers needed and how to be their most effective to maximise revenue from this new initiative."
RESULT
"We have seen double digit performance increases in our sales velocity from everyone who has attended the training with Flume and now have rollout for our successful UK model to a waiting global business."