Sales Leadership Training Programme
Are you ready to transform your team? To increase sales performance, retention and growth? Our six specialist sales leadership training modules will give you a flexible toolkit of techniques to create a cohesive, engaged and focused sales team, a driven sales culture and a dramatic impact on sales performance.
Speak to the experts. Book a call today.
Book a free, no-obligation 30-minute call so we can share our ideas and show you how to drive lasting behavioural change with Flume Sales Training Courses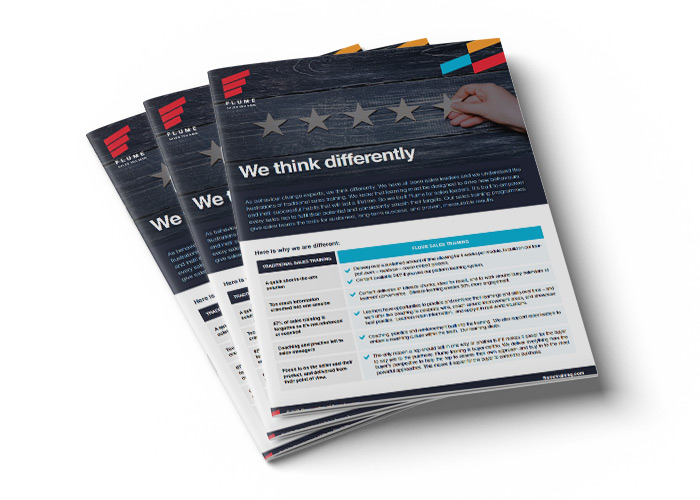 As behaviour change experts, we think differently. We have all been sales leaders and we understand the frustrations of traditional sales training. We know that learning must be designed to drive new behaviours and instil successful habits that will last a lifetime.
So we built Flume for sales leaders. It's built to empower every sales rep to fulfil their potential and consistently smash their targets.
So what should you be looking for when searching for a sales training company?
We interviewed our client Kunal Pandya to explore what challenges he faced and how we worked together to achieve some amazing, measurable results. This full case study goes into more detail on Sales Velocity and the solutions that were put into place that saw a 87% increase YOY.
CHALLENGE
"Already passionate about Sales Velocity & using data to drive strategy and investment, Kunal wanted to transform the sales enablement function into a strategic business driver. With aggressive growth plans, UserZoom's first priority was to increase the number of sales opportunities within the business, but throwing more people at the problem was only part of the answer."