Experts in the design and delivery of impactful Sales Kick Offs
Sales Kick Offs are a brilliant way to bring together, engage and motivate commercial teams. A great SKO can have a major impact on performance throughout the year. Too often, however, any momentum generated is short lived.
Using a combination of powerful messaging, engaging presentations and interactive toolkits, Flume deliver SKOs that inspire and educate. We focus on celebrating success and strengthening collaboration across teams. Then we show how to embed new learnings and behaviours once the event is over, instilling successful habits to drive long-term outcomes.
Speak to the experts. Book a call today.
Book a free, no-obligation 30-minute call so we can share our ideas and show you how to drive lasting behavioural change with Flume Sales Training Courses
Why are so many Sales Kick Offs ineffective?
Too often, any momentum generated by an SKO is short lived. The right intention is there, but the quantity of information and how it's delivered make it difficult to remember and, therefore, act on. On average, 87% of sales training is forgotten within 30 days. As a result, many SKOs offer little long-term value.
How Flume SKOs drive long lasting, positive change
An effective SKO should boost a sales team's knowledge and passion. It should be built with action in mind so that it delivers long-term impact. With this in mind, we focus on three key areas.
Inspiration
Game-changing, engaging presentations that create an infectious buzz across the teams and drive discussion and ownership
Education
SKO content packages designed to upskill your teams & create transformative, long-lasting behaviour change
Options
Celebration
Gamified, interactive workshops and team building exercises that celebrate the year's big wins and top performers. This drives positivity, energy and excitement, making the SKO memorable and increasing retention of learning
What you get with a Flume SKO
Discovery and design to help plan and align internal and external content
World class speakers and engaging presentations
Game changing Sales Training
A playbook of toolkits to empower teams
Sales Leader coaching to increase the impact of workshops
Full confidence that your SKO will drive the impact you need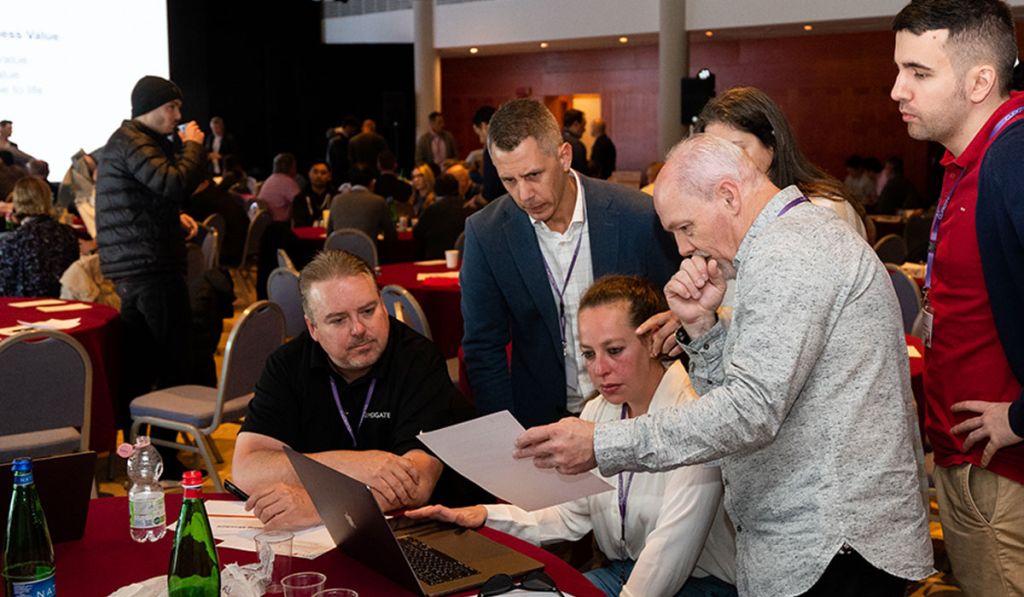 Outcomes you can expect
A hugely motivated team who understand the part they play in the company's success
A sales team fully invested in working together to achieve and exceed revenue goals
The opportunity to share and create best practice across the organisation
The team getting to know one another more, leading to more collaborative practices – even when working from home
Improved revenue performance
Download the SKO brochure
Sales Kickoffs (SKOs) are a brilliant way to bring together, engage and motivate commercial
teams. A great SKO can have a major impact on performance throughout the year.
Flume are experts at designing and delivering impactful SKOs
The crucial equation powering today's best sales teams
The Sales Velocity equation is enabling today's most successful sales leaders to generate more money, more quickly. In this How-to Guide, we explore what sales velocity is, what it will help you achieve, and how to drive it.