An evergreen development structure
We've all heard of onboarding. All good companies have a rigorous, structured onboarding process to get new staff members up to speed with their role, colleagues and company culture. Great companies, however, extend their onboarding programmes, transforming them into an overarching, evergreen development opportunity.
Give new starters a head start
I'm a new starter to Flume, so I'm neck deep in onboarding. Being a bit of a geek, (#sorrynotsorry), I asked for prework and early access to systems and contacts to say hi. Without knowing it, I was using preboarding to ensure that my onboarding had a head start.
We've all had good, bad and ugly onboarding experiences, and our virtual-first world makes the meet 'n' greet of new colleagues more awkward than ever. But before I started, I was connected to my new colleagues, I had an introduction to my role, and knew what to expect in the first 30-days of my employment. I had no first-day nerves, awkward hellos or tech glitches, and my first day felt familiar and established.
A three part onboarding process
Flume aren't the only ones working hard to set our new starters up for success, and a number of talks at Engage Sales Summit spoke more about a three part process – preboarding, onboarding and everboarding – that embeds continued learning and development into your new starter's role, before they've even got their security pass.
Preboarding
Preboarding is setting your sales team up for success before they start. Arm them with the information they need before day 1. Make light touch introductions to the team (short video clips work well – introducing the existing team, how they fit into the wider department, their key priorities and challenges). And please, please, please make sure their laptop arrives early if it's a remote-first role!
Onboarding
Onboarding gets new hires familiar with your company culture, development plans and policies – and you aren't distracted by meet 'n' greets or missing tech. Onboarding typically features training, and we'd also recommend an informal buddy system for all the questions you don't want to take to a new manager. This sets up your new hire to build relationships with peers and make the move from bystander to fully fledged participator.
Everboarding
Everboarding doubles down on the Flume mantra that learning and development are continuous and need constant reinforcement. Without reinforcement, 87% of training is forgotten within a month. Take the pressure off onboarding and implement an ongoing structure to review and renew learning and development. An always-on approach to learning increases engagement, as it's deeply baked into your culture. Your new starter feels empowered and confident in the structure around them – and great everboarding can increase retention by 50%.
Thanks for sharing
It's been great to connect with Bana Kawar and Mark Ackers who shared many insights around how to embed new starters with the best chance of success. Thanks to you both. #training #onboarding #salesenablement
Ongoing insights
Flume are experts in behaviour change, continuous development and staff engagement. For insights into onboarding, ongoing team development and our game-changing approach to sales training, check out our blog, follow us on LinkedIn, or book a call. We love to share.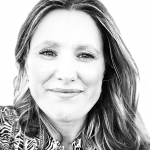 Anna Sudbury
Head of Sales
+44 (0)7506 703 696