These 4 sales KPIs can revolutionise your performance
Our latest webinar, Crucial hacks to drive the only 4 KPIs that matter, went down an absolute storm with delegates. In these tough times, everyone wants that extra edge – of course they do. The good news is that it can be broken down into just 4 areas. Get these right and you can not only meet your targets but totally smash them. And none of this is rocket science. It just needs a different way of thinking.
Today I'm going to give you a quick overview of those 4 Key Performance Indicators and how you can make them work for you. The webinar has even more info, some awesome input from Kunal Pandya (founder and CEO of Sales Velocity Labs), and his amazing Sales Velocity Simulator. This simulator allows you to play with your figures, showing how even simple tweaks to each sales KPI lever can transform your numbers. If you didn't catch the webinar live, watch it now on demand. We also have a free How to guide to sales velocity that you can download for all the in-depth detail.
OK, so what are those crucial KPIs? Why do a lot of sales approaches make things worse? And what actually works?
Sales KPI 1: Opportunities
This was the number one concern of delegates on the webinar. Obviously, we all want to increase the number of sales opportunities in our pipeline. However, according to a recent report by EBSTA/Pavilion, sales opportunities across the globe fell by 47% quarter on quarter at the beginning of 2022 and have never recovered.
What doesn't work?
What is it that so many sales people do that creates an even worse downward trend?
Quantity instead of quality. If all you are doing is focusing on volume, churning out hundreds of automated, generic approaches, the buyer just sees a copy-and-paste exercise with no thought or research behind it and no real interest in them or their organisation. This is almost guaranteed to make them hit the delete button, eliminating any chance of you ever engaging with that buyer.
Only qualifying in. Everyone thinks that their list of targets is qualified and strong – but when was the last time you examined it properly? Are they all likely to convert into sales or are you wasting your time?
What actually works?
Perspective and personalisation. Imagine yourself as the buyer and look at things from their perspective. Do your research and make sure you are building up-to-date buyer personas. It will always be time well spent as you can then personalise every approach. Let the buyer know that you have thought about the challenges they are facing and are offering a solution, not just trying to sell them the same as everyone else.
Qualify out as well as in. Qualifying out is absolutely key. Get rid of those that you are never going to convert so you have opportunities that will drive through the whole pipeline. This is an important discipline and one that's crucial to get right. It may sound counter intuitive but carefully culling your opportunities can have a massive impact of around 300% on your win rate, length of sales cycle and average deal value.
Sales KPI 2: Average deal value
What doesn't work?
Quantity rather than quality. Obviously, we are all trying to make more sales and more money. However, what so many sales people tend to do is add more and more products into their offering. The problem is, the more a customer sees things that aren't right for them, the more it dilutes the perceived value of your solution. Putting 10 things into your solution might make the potential sale more valuable but if 7 of them are not a priority, the buyer will only see the negatives and you will lose the sale.
What does work?
Focused solutions and growing existing accounts. Don't cheapen the value by padding out your solution. Instead, use insights to disrupt the competition and raise the value of your differentiation. Offer a unique solution that targets their specific needs. Teach the customer how to make safe decisions,  always leading them back to your solution. They can't then choose anyone else, and they can't argue about price either. Offering the same as everyone else leads to a price war and a race to the bottom. Finding a targeted and unique solution keeps the average order value up. Changing just this one sales KPI can give a dramatic upturn in revenues.
Sales KPI 3: Win rate
We keep hearing that more and more of you are being ghosted late on in the sales cycle so that win rates are coming down. How can you avoid this happening to you?
What doesn't work?
Dialling up the fear. What we often do as sales people is dial up the FUD – Fear, Uncertainty and Doubt. We think that this will nudge them into making the purchase. In actual fact, what it often does is dial up the indecision and inertia. The buyer is too scared of making a mistake to push the button.
Focusing solely on the buyer. We keep saying that you have to show the buyer what's in it for them personally but don't forget that they are just one part of the decision making group. Focusing on just one person is short sighted.
What does work?
Creating confidence. Again, this comes back to teaching the customer how to make safe decisions, leading them by the hand and giving them the confidence to choose you. We went through this in great detail in our Selling in a tough climate webinar so set aside some time and watch it on demand. Giving your buyers the confidence to make decisions takes time and effort but it is an essential part of building trust and a strong relationship.
Consider all the stakeholders. Don't just focus on the one buyer you are speaking to. Make sure you are building a business case that speaks to the whole stakeholder group. Take them on a journey showing why the business should change and why they should choose you. This leads us nicely on to our fourth sales KPI.
Sales KPI 4: Length of sales cycle
Deals are taking longer and longer to get across the line. What can you do to speed this up and improve your averages?
What doesn't work?
Focusing on the end point. Too many sales people try to speed up the decision by focusing their buyer on the end point, the pushing of the button. When will you get this signed off? What this does in actual fact is to slow down the process or even stop it altogether. As soon as the buyer encounters any questions or problems, they don't know what to do and the sales cycle stalls.
What does work?
Multi-threading each deal. Collaborate with your buyer and help them navigate the decision making process. Use your experience of other buyers and deals to show what hurdles are likely to crop up from the stakeholder group, how to deal with each one and how to get everyone on board. Show them how to put themselves in the stakeholders' shoes and prove that the solution they are putting forward fulfills the business brief. This streamlining of the process can have a massive impact on the length of your sales cycles.
Ready to revolutionise your revenues?
For the full picture plus some truly amazing statistics behind all this, listen to the full webinar on demand.
Ask an expert
For insights into our ground-breaking approach to sales training, ongoing team development and a new way of thinking, book a call with one of our experts – and make sure you follow us on LinkedIn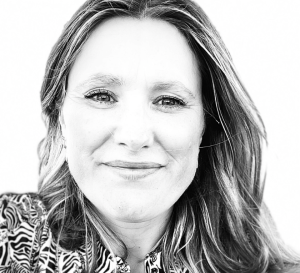 Anna Sudbury
Head of Sales
+44 (0)7506 703 696